Project Engineer CAPEX as EXPAT (m/f/d)
Wieland North America
I
East Alton
I
Hiring Immediately |

Unleash potential.
Copper connects the world - in technologies, such as eMobility, energy and data transfer, refrigeration and air conditioning technology, digitalization and the Internet of Things. Surprise us with your fresh thinking, new impulses and shape the world of tomorrow. Discover numerous opportunities to unleash your potential.
8.000

Employees

80

Locations

200 Years

of Sucess

84%

of them for longer
than 5 Years
We are a subsidiary of the Wieland Group based in Louisville (KY), USA, and a leading manufacturer and processor of sheets, strips, foils, tubes, rod, and finished parts made of copper and copper alloys in North America. You can find further information here:
North America.
Project Engineer CAPEX as EXPAT (m/f/d)
Your Future
EXPAT: We have a 2-3 year job assignment in the USA. You will belong to the Wieland North America organization, coordinated by Global Engineering. Wieland provides relocation & housing expenses, family affairs & other additional benefits.
Team: You will be part of a new engineering entity which will be launched in the beginning of 2024 to support the Wieland North America group and existing engineers. The team you`ll be in consists of 4-7 mechanical & electrical engineers.
Project management: In interdisciplinary teams of entity engineers, experts and global engineers of internal and external partners, you will be implementing new plant projects & modernization projects in different Business Units.
Responsibility: As part of the project teams, you will drive conceptual solutions for our production processes and oversee implementation to meet our BUs requirements. Sustainability and safety are essential components for all our plant concepts. You will assume overall responsibility for the implementation of such projects. In close cooperation with the hub lead the EXPAT will play a key role in order to transfer and adapt Global Engineering processes to the needs of our North America organization.
International orientation: You will face the challenges of international projects and recognize the opportunities for your personal development. You should have the language proficiency to do so.
Your Potential
Qualification: You have successfully completed a degree in mechanical or electrical engineering (or in an equivalent field). Your practical predisposition will help you to implement functional and innovative solutions for technical tasks.
Experience: 3-5 year work experience in managing CAPEX projects is helpful.
Expertise: You have a broad technical understanding and organizational talent which enables you to work on technical, but also general project management.
Flexibility: You support CAPEX projects for all entities within the Wieland North America group. You must be flexible to travel within North America.
Your Benefits
Advancement: Exciting, global development prospects and a wide range of training opportunities.
Work globally: International projects and an exciting work environment.
Interested?
I am happy to answer your questions.
Ms Marina Nikolic
Tel: +49 731 944 1223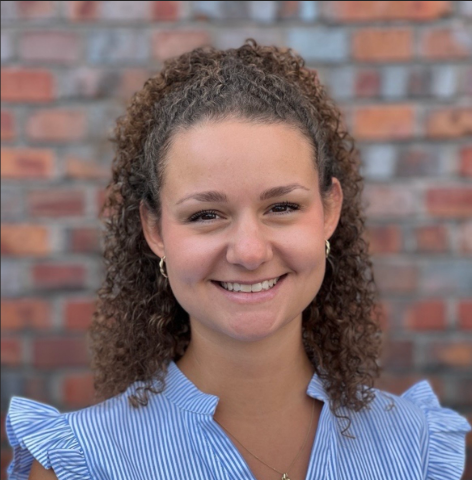 For further questions about the position, please contact Heidi Taylor at +1 419 630 4322.